Blog
Image

Plant Name Blooper: Impatiens capensis (jewelweed)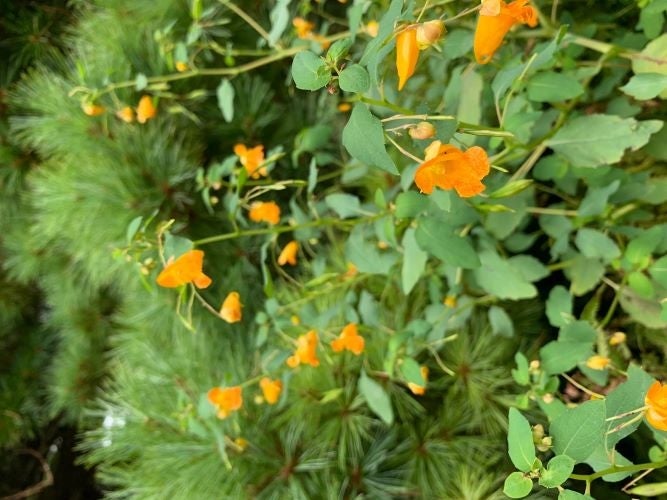 Impatiens capensis (jewelweed) is a common native wildflower with a genus name that invites us to wonder about the nature of its impatience. Impatiens, a genus with over 1000 species, is so-called because its members are impatient to disperse their seeds. While other plants may trust the wind or animals to scatter their seeds, the fruit capsules of Impatiens spp. dramatically explode along their seams at the slightest touch, propelling the seeds up to six feet away from the mother plant; as if that were not enough of an evolutionary dispersal advantage, the seeds are buoyant, allowing them to travel even longer distances by water.
While the genus name Impatiens was an apt choice (made by the father of taxonomy himself, Linnaeus), the epithet capensis is a misnomer. Capensis means from the cape, in this case referring to the Cape of Good Hope in South Africa: the Dutch botanist Nicolaas Meerburgh mistakenly thought the species originated there when he bestowed the name in 1775. After the discovery that Impatiens capensis was instead native to most of Canada and forty-one states, the epithet could not be fixed because the rules of botanical nomenclature do not allow a name change for such a reason as geographical error.
There are several popular explanations for the common name jewelweed: the bright spotted orange flowers are said to be as pretty as ladiesʻ earrings; rain, dew, and guttation droplets on the leaves sparkle like gems in the sun; and submerged leaves have a silvery sheen due to microscopic hairs.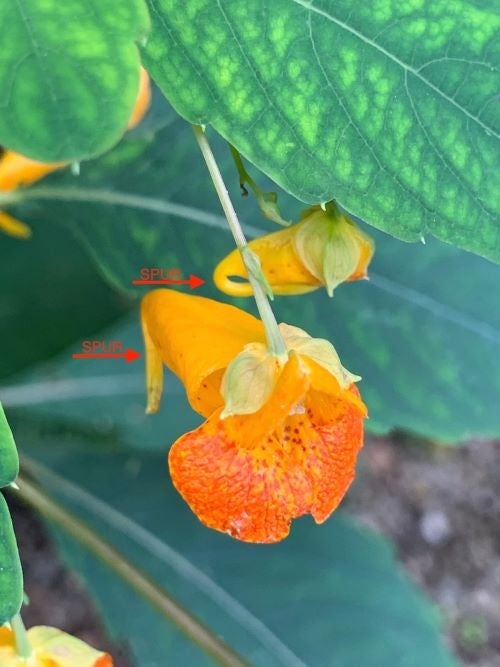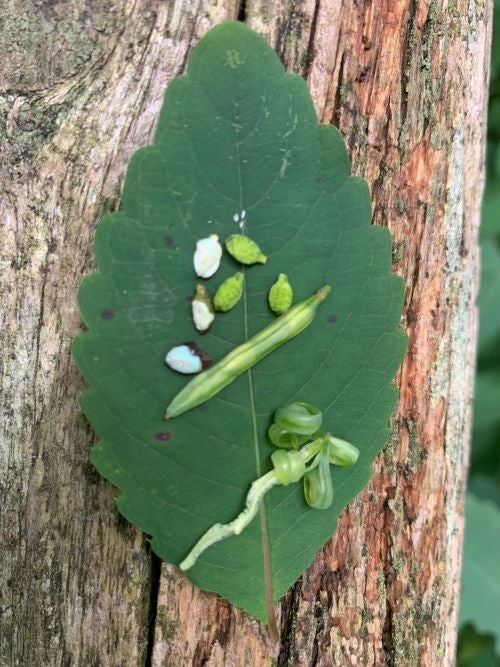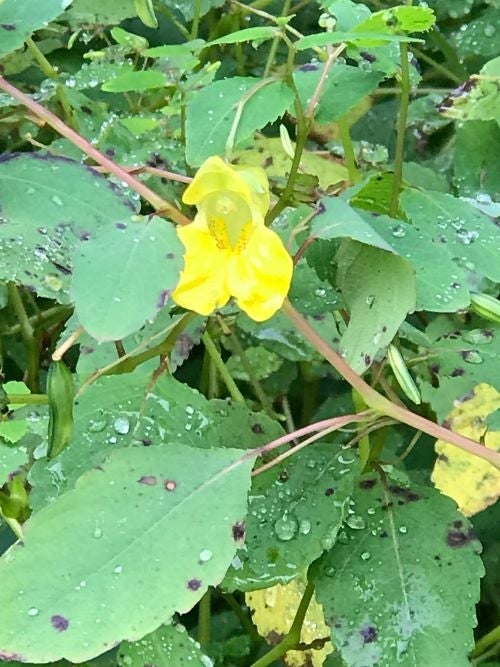 Hummingbirds and bees are attracted by the nectar contained in the spurs (hollow flower appendages) of Impatiens capensis; the nectar spurs are quite variable in their curliness, with curlier spurs correlated with increased seed production. Plots of Impatiens capensis can be more attractive to hummingbirds than feeders. Bombus impatiens, the common eastern bumble bee, is thought to be named for the Impatiens plant genus, one of its favorite sources of nectar; the alternative name origin theory is that these bees are impatient to sting!
Despite its misleading epithet, Impatiens capensis makes a great addition to a native wildflower garden, reseeding itself each year. According to Vincent A. Marrocco, Gayle E. Mahoney Director of Horticulture, jewelweed is not grown intentionally at the Morris Arboretum; however, it is growing in some of the natural areas along the Wissahickon Creek. On your next visit, enjoy its beauty, its pollinators, and the special botanical features of its leaves, flowers, and fruits.
Katherine has her Certificate in Botany from the New York Botanical Garden and is a botanical tour guide and free-lance writer. You can contact her with comments or requests for photos at botanicaltours.weebly.com