Become a Volunteer
Volunteering at the Morris Arboretum can be a rewarding and stimulating experience: learn new skills, make new friends, and become a valued member of the extended volunteer staff. The Arboretum could not accomplish all that it does without the help of its volunteers who play an integral role in the organization.
Image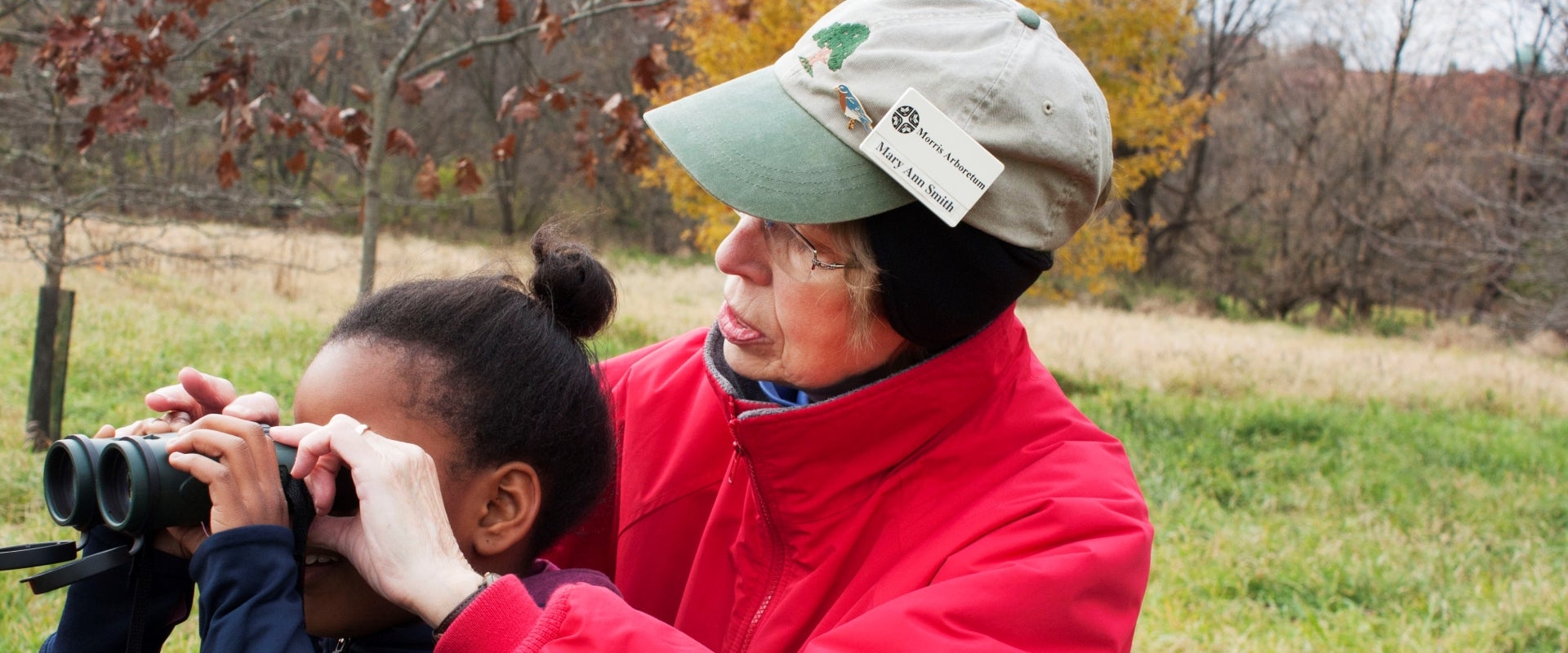 Image

"Becoming a garden educator at the Morris Arboretum is a wonderful learning experience, in a beautiful setting, with an amazing group of fellow volunteers!"
Listed below are our current volunteer opportunities.
For more information contact: Jenny Rajotte - jrajotte@upenn.edu or 215.247.5777 ext. 236.
---
Garden Educators
Trained on a variety of topics, our Garden Educators engage visitors in the rich history and exciting future of the Morris Arboretum, while sharing their enthusiasm for the environment and knowledge about our plants and gardens. Weekday volunteers lead group tours and need to complete a 13-session training course on Tuesdays, Thursdays, and Saturdays in March. Weekend volunteers are a welcoming presence, providing orientation and general garden knowledge, and need to complete a four-session training course on Saturdays in March.
We are fully staffed for 2023 Garden Educators.
---
Horticulture
Volunteers assist in garden maintenance of our living plant collection. They meet once a week on Wednesday morning from March through mid-December. The group rotates throughout the Arboretum grounds working in a variety of uneven terrains. Together they tackle a number of physical garden tasks such as hand weeding, digging, mulching, pruning, and invasive plant removal under the supervision of the Arboretum horticulture staff. Previous gardening experience is helpful but not required, and you must be able to bend, stoop, and lift at least 10–15lbs. Before you begin volunteering you must submit an application, attend an orientation session, and sign a waiver.
Horticulture & Natural Areas Application 
---
Garden Railway
Volunteers play a key role by welcoming visitors to the display, answering questions and helping visitors experience everything there is to see and do at the Arboretum. If you enjoy interacting with both children and adults, this is the perfect opportunity for you. Shifts are three hours in length (10 a.m. - 1 p.m. or 1 p.m. - 4 p.m.). Come spend a few hours at the Arboretum and experience the magic of the trains!
Download the Volunteer Application
---
Springfield Mills
The Run-of-the-Mill volunteers are restoring Springfield Mills to water-powered operation. The structure dates to 1854 with elements from 1761 and sits along the Wissahickon on the Arboretum's Bloomfield Farm. The mill stones and water-powered machinery are over a century old. Volunteers work on the mill on the second Saturday of every month and operate the mill during public events at Bloomfield. Activities include carpentry, masonry, equipment restoration and general clean up. Research, documentation and education volunteers are welcome. Learn more about Springfield Mills.
​​​​​​​Download the Volunteer Application
---
Physical Facilities
Physical Facilities volunteers play a vital role in helping to maintain some of the features at Morris Arboretum such as fountains and visitor center. Tasks range from helping paint interior walls to skimming leaves from fountains to keep the water flowing and the pumps from burning out. A background in a skilled trade such as mechanics or carpentry would be very helpful, but not required. No heavy lifting or expert knowledge is required for many jobs.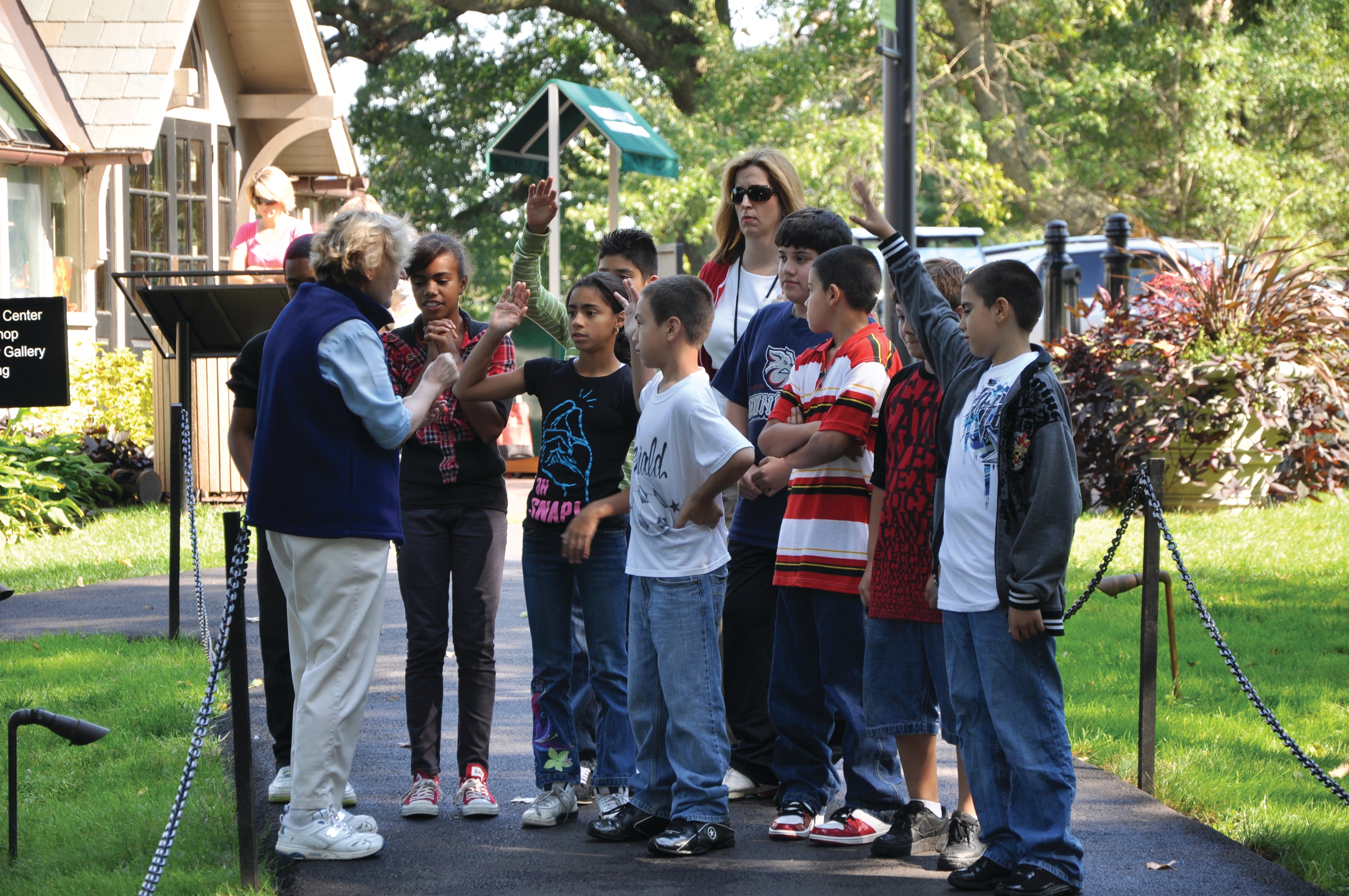 Already a volunteer?
Read this month's Volunteer Newsletter!
Check out this month's latest news for the Morris Arboretum volunteers in our newsletter.