Know Before You Go
Image

Pet Policy
No pets, aside from registered service animals, are allowed at the Morris.
---
Tree & Garden Rules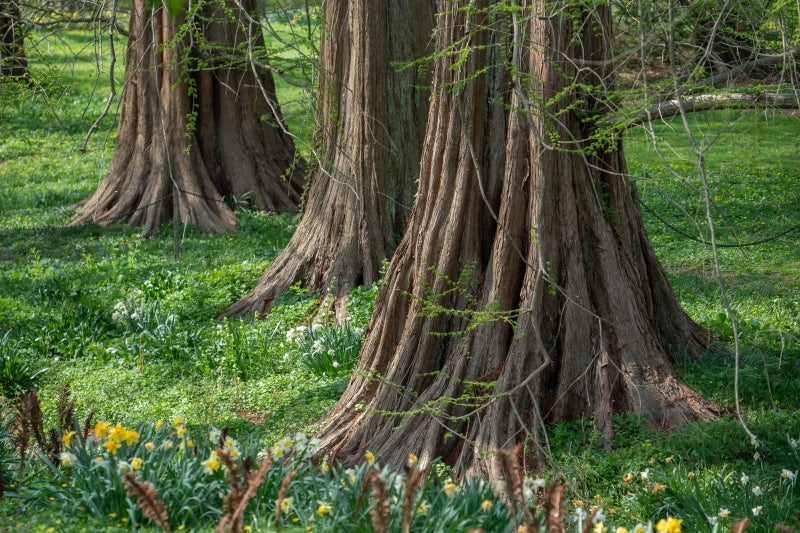 We ask that you be respectful of the Morris, including:
No climbing on or sitting in trees; no walking or standing in flower beds or other off-limits parts of the Arboretum; no climbing into fountains; and no tampering with any living thing in the Morris. These regulations are for the safety of both our guests and our plants.
Picnicking in the Morris is allowed in the designated picnic areas. No cooking is allowed.
Pets (aside from service animals) are not permitted.
No bicycles, scooters, rollerblades, skateboards, Frisbees or other game equipment.
Admittance outside of regular visiting hours is prohibited.
The use of all tobacco products (including smokeless tobacco) is prohibited anywhere on the property.
---
Accessibility
Arrival
Accessible parking is available in the parking lot just beyond the Widener Welcome Center. In the event that the lot is full, we offer overflow parking near the entrance kiosk. Vehicles may use the loading zone in front of the Welcome Center to unload passengers when needed. Access to the Welcome Center is barrier free.
Mobility
The Morris property includes some hilly terrain. There is an ADA-approved paved walking path with less than 5% grade and benches strategically situated throughout the Morris but walking some areas could prove challenging. The majority of the Morris, including the Out on a Limb exhibit, is accessible from the paved pathways.
Mobility Scooters & Wheelchairs
We offer complimentary mobility scooters and wheelchairs for mobility-challenged guests to use around the Garden during their visit. We have three electric scooters and two manual wheelchairs available to check out on a first-come, first-served basis in the Welcome Center.
For mobility scooters, guests must be at least 18 years of age and complete a waiver and policy form at the time of check-out. Mobility scooters cannot be used during inclement weather and must stay on paved paths.
Exploring
Guided golf cart tours for people with physical disabilities are offered with limited availability and must be scheduled in advance. Although we will try to honor every request, two week notice is recommended. Please call email Clara Reyes at clarey@upenn.edu or call 215.247.5777 x128 to make reservations. 
Service Animals
Registered service animals that provide assistance for guests with disabilities in compliance with the Americans with Disabilities Act (ADA) are welcome in all public areas of the Morris.
---
Photography in the Morris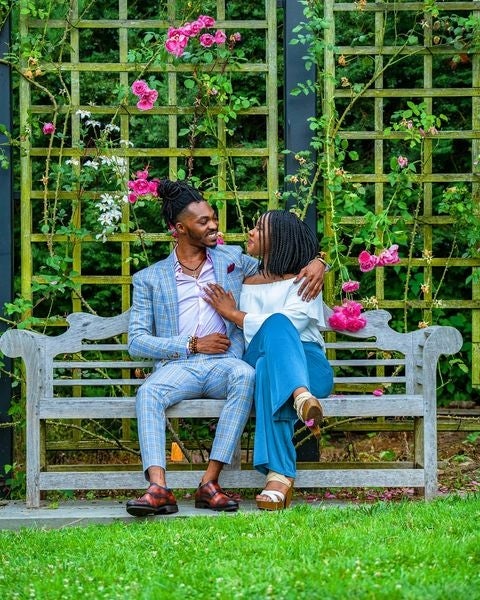 While we encourage you to take pictures during your visit to the Morris Arboretum & Gardens, special arrangements and fees are required for any and all photo shoots. Coming to take photos of our flowers, trees, and bees does not fall into the category, so long as our other photography policies are followed.
We consider photo shoots to be an activity that includes, but is not limited to:
Group, engagement, prom, birthday, head shot, fashion, maternity, or couples/family portrait photography.
Photography that involves the use of equipment (including booms, lights, and reflectors).
Photography that involves a dedicated photographer.
Photography taking place outside of normal hours.
Sorry, wedding and wedding-like photography are not permitted. Also, no pets or drones. 
Rates start at $250/hour. To get a photo shoot pass, please email rentals@morrisarboretum.org or call 215-247-5777 x158. 
---
The Shop at Morris Arboretum & Gardens
Image
Hours: If the Gardens are open, the Shop is open too!
About the Shop
We strive to offer an array of items that will inform, engage, and inspire when it comes to the natural world around us. Whether it's getting children outside with a do-it-yourself bug hotel or stocking the shelves with local honey and nature-themed gifts, we have lots of exciting things to check out. When you stop by the Shop to treat yourself to a locally crafted item or a book on identifying local birds, your purchase supports that mission our missing of connecting people, place, and plants.
There is no café onsite; however, a selection of food and drinks are available for purchase in the Shop. Visitors may also picnic in designated areas of the Garden.
---
American Horticultural Society Reciprocal Admissions Program
Morris Arboretum & Gardens enforces the 90-mile exclusion. The 90-mile exclusion allows gardens to exclude members of other participating gardens within 90 miles of them from receiving their reciprocal benefit(s). For AHS members, the exclusion is based on their home address. Please contact the garden you belong to or the garden you plan to visit for further details.
Morris Exclusions:
Ambler Arboretum
AHS (based on home address)
Bartram's Garden
Delaware Center for Horticulture
Haverford College Arboretum
Jenkins Arboretum
PHS
Rutgers Gardens
Tanger Arboretum
Tyler Arboretum
University of Delaware Botanic Gardens
Winterthur