For Penn Students & Staff
Image

Morris Arboretum & Gardens is your place
to escape, explore, and relax... 
Image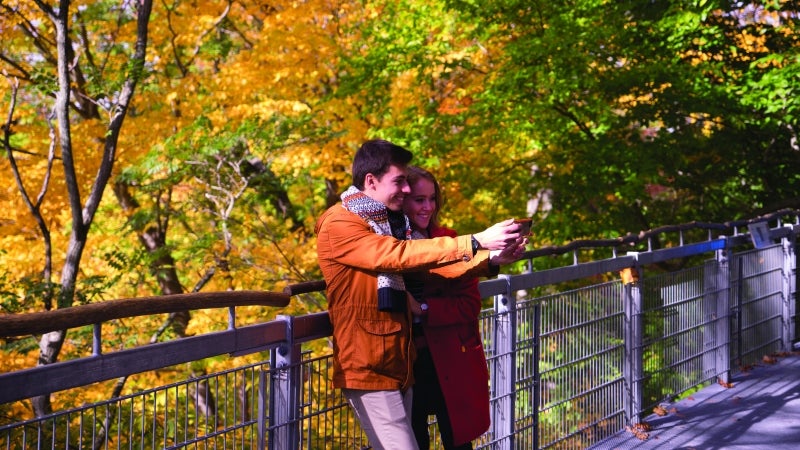 Just 13 miles from the Penn Campus, the Morris is accessible by car, bike, and public transportation. Admission is free with your PennCard. 
Student Leaders – Group Visits 
Morris Arboretum & Gardens is the perfect place to bring your student groups. We are happy to assist student groups with organizing transportation and their own field trips to experience all the beauty and tranquility the Morris has to offer. 
To learn more, please contact us. 
Directions from Penn  
Driving 
Arriving by car is the easiest way to get to the Morris. If you don't have access to your own vehicle rideshare services regularly bring students and visitors to the Morris. 
Biking 
Bicycling to the Morris can be a great way to get out in nature, explore Philadelphia and get some exercise.  The 14-mile route to the Morris (see directions here) is primarily bike and pedestrian only, with limited cycling on roads with vehicles.  Approximately 6 miles of the bike path is on a gravel path in the Wissahickon Park requiring bicycles with tires appropriate for gravel.