History of Morris Arboretum & Gardens
Image

The Morris Arboretum of the University of Pennsylvania was once the private estate of siblings John (1847-1915) and Lydia Morris (1849-1932), children of a prominent Philadelphia Quaker family.
Established in 1887 in Chestnut Hill, the estate was called Compton. The land the Morrises purchased for their estate was initially barren, with neglected soils and steep slopes. With diligent care, John and Lydia improved the land and began filling the property with collections of exotic and native trees and shrubs from across the temperate world.
Between 1892 and 1910, the Morrises purchased adjacent parcels of land with the intent of expanding the gardens and features. With the purchase of Bloomfield Farm in 1914, their estate encompassed more than 166 acres in Chestnut Hill and adjacent Flourtown. Through the years, John and Lydia continued enhancing the grounds with architectural and horticultural features, borrowing ideas from the many cities and gardens they visited during their travels to foreign lands.
Over time, the Morrises created a unique and eclectic mix of gardens unlike those found elsewhere in the U.S. and other countries by incorporating formal garden elements, open lawns, and European and Japanese influences into the classic English landscape model.
John Morris also added several distinctive structures to the grounds, including a greenhouse called a fernery (now the only remaining freestanding Victorian fernery in North America), a log cabin built as a private retreat for Lydia, and the Mercury Loggia, constructed in 1913 to commemorate the Morrises' 25th anniversary at Compton.
John died in 1915, leaving their estate in trust to Lydia, with the understanding that Compton and Bloomfield would eventually become a botanical garden and school for horticulturists. Lydia continued to cultivate the grounds until her death in 1932. The Morrises' plans to turn their property into a public garden and, even more importantly, an educational institution devoted to horticulture, were realized in 1932 when Lydia bequeathed Compton and Bloomfield to the University of Pennsylvania. From then on, it was known as the Morris Arboretum of the University of Pennsylvania.
Opened to the public in 1933, the Arboretum was listed on the National Register of Historic Places in 1978. It is now a renowned interdisciplinary resource center of the University and is recognized as the official arboretum of the Commonwealth of Pennsylvania. Science, art, and humanities are pursued through a variety of research, education, and outreach programs that link the Arboretum to a worldwide effort to nurture the earth's forests, fields, and landscapes.
The Morris contains more than 11,000 labeled plants of over 2,500 types, representing the temperate floras of North America, Asia, and Europe, with a primary focus on Asia. Significant collections include native azaleas, conifers, hollies, magnolia species, maples, roses, and witchhazels. The Morris also has identified 17 trees in its collection as outstanding specimens, including our massive katsura-tree and a magical grove of dawn redwoods.  
In 2023, ninety years after it first opened to the public, the Arboretum celebrates this important milestone by unveiling a new name, a refreshed brand, and a renewed emphasis on colorful plantings in its horticultural displays. The new name—Morris Arboretum & Gardens—harkens back to Compton's owners, John and Lydia Morris, and their shared vision of a public garden where spectacular trees live in harmony with beautiful, flower-filled gardens.
Today, Morris Arboretum & Gardens is leading the way in the 21st century by implementing best practices for environmental sustainability and preservation in landscape management and horticulture as well as through its renowned education and research programs. It is an important resource for the University of Pennsylvania students, faculty, and staff, as well as a beloved Philadelphia landmark that provides a place of tranquility, beauty, and discovery for all who visit.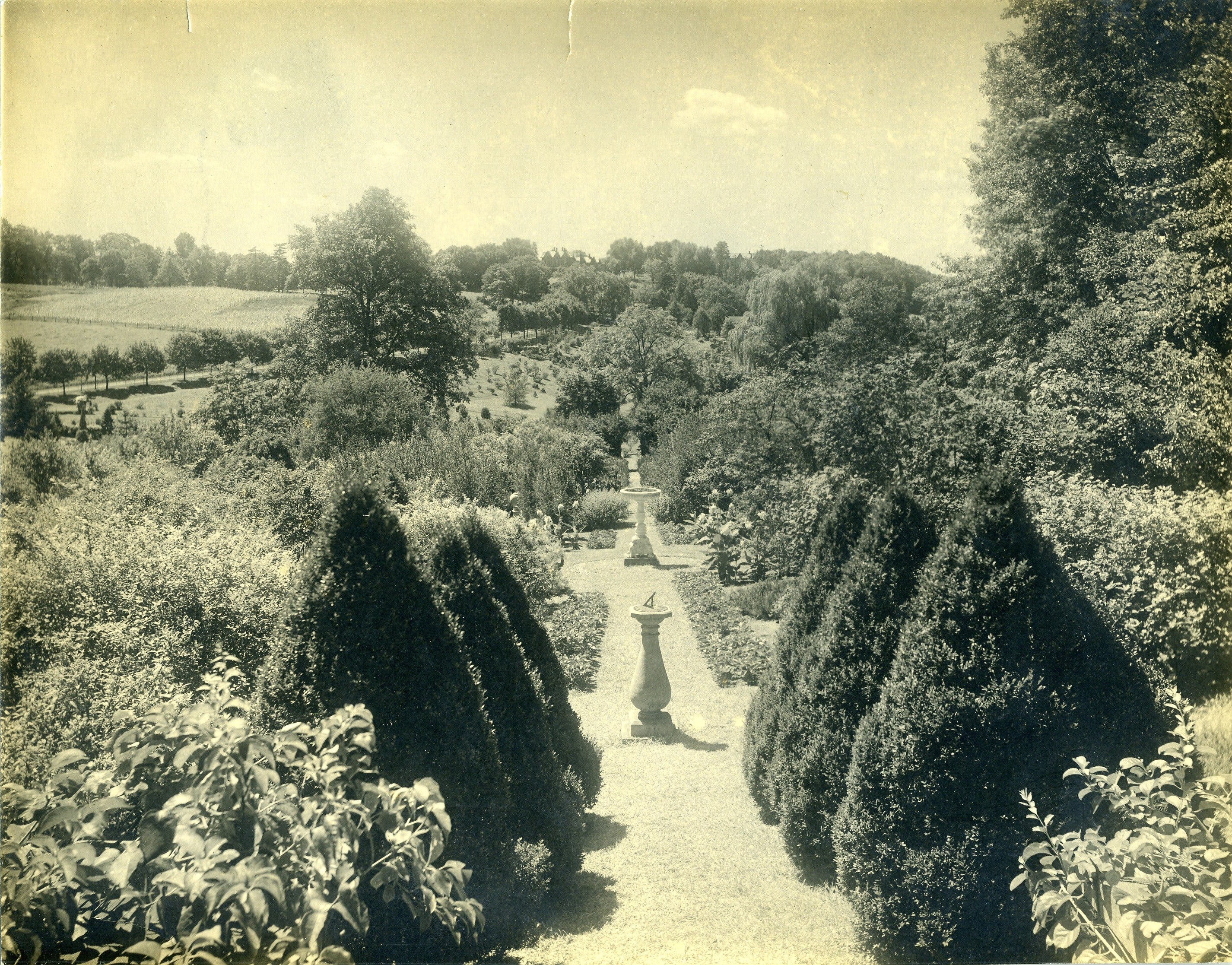 Interested in learning more?
Visit our Archives!