Research and Consulting
Image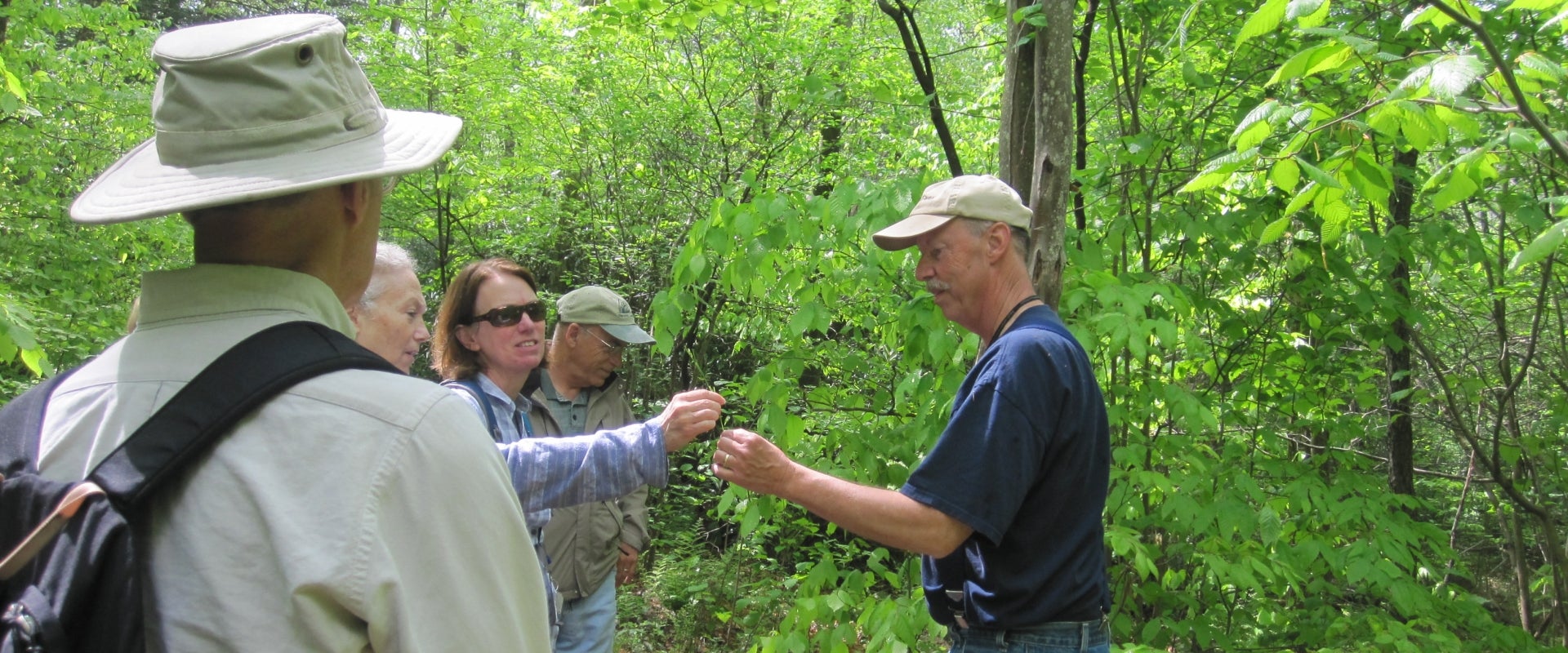 Botanical Research
General Information
Since its inception as a public garden, the Morris Arboretum has served as a center for botanical research.
Image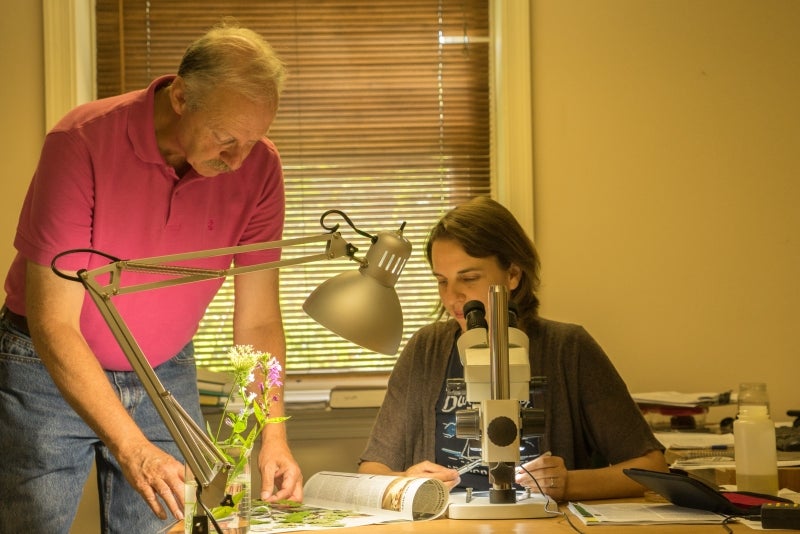 Research staff at the Arboretum study the evolution, phylogenetics, systematics/taxonomy, anatomy and
morphology of plants. The Morris Arboretum also has a longstanding research program in floristics, or the study of
what plants grow in a certain place in a particular timeframe, with a major focus on the flora of Pennsylvania
(please see below for details). We are currently fundraising to better equip our laboratory with a suite of molecular
biology and anatomy/histology tools and equipment to allow us to grow our research program even further. Please
contact us at botany@morrisarboretum.org with any questions about our research program, or if you are
interested in becoming a volunteer or donor to help further our pursuits!
Mid-Atlantic Megalopolis Project
Achieving a greater scientific understanding of our urban areas, one plant specimen at a time.
Image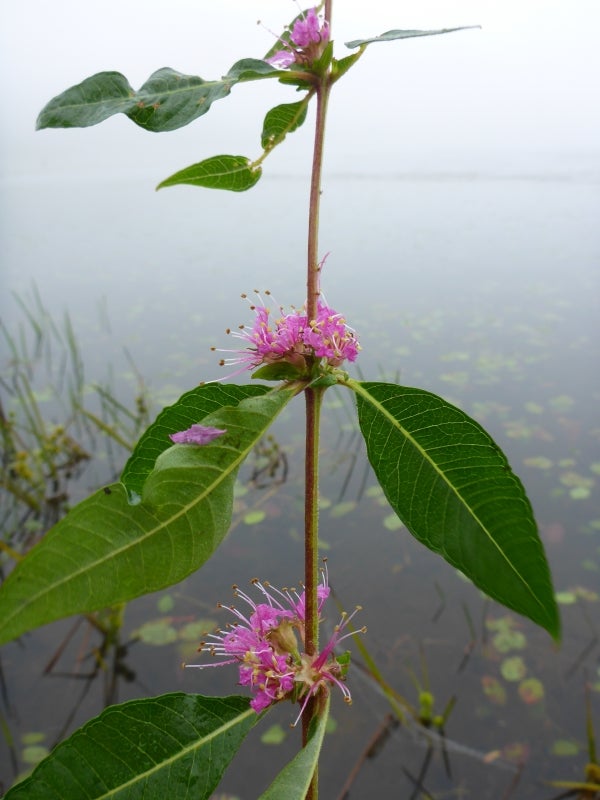 In light of the increasingly urban future of our planet, a thorough understanding of the biological processes at work
in urban areas is necessary for the continued survival of Earth's inhabitants, including humans. The first step in that
understanding is to know what thrives, survives, or perishes in cities, now and in the past. The Mid-Atlantic
Megalopolis (MAM) Project begins this study by looking at vascular plants, with the digitization of roughly 700,000
herbarium specimens from 11 institutions in the urban corridor from New York City to Washington, DC. As the
largest, oldest, and most populated urban corridor in the U.S., this area and its flora present a unique opportunity
for the study of urbanization, particularly given its rich herbarium collections, containing specimens collected over
the last 400 years. The data mobilized in this effort will help us achieve a better scientific understanding of living
urban systems—a critical need for urban planners, restoration ecologists, environmental engineers, (landscape)
architects, and conservationists engaged in creating more sustainable and better-designed cities, including the
constructed and restored natural environments of our urban areas.
Staff Members
Dr. Timothy Block, The John J. Willaman Chair of Botany
My research interests are in the flora of Pennsylvania and in GIS mapping of plant distribution.
Dr. Cynthia Skema, Botanical Scientist
My research is focused on the systematics and evolution of plants. I enjoy studying plants at many levels, from
ecosystems to species to organs to genes. I am particularly interested in the floras of Pennsylvania and
Madagascar, the digitization and dissemination of herbarium/floristics data, and the evolution of separate
sexes in flowering plants.
Dr. Ann F. Rhoads, Senior Botanist, retired
---
Urban Forestry Consultants
General Information
Image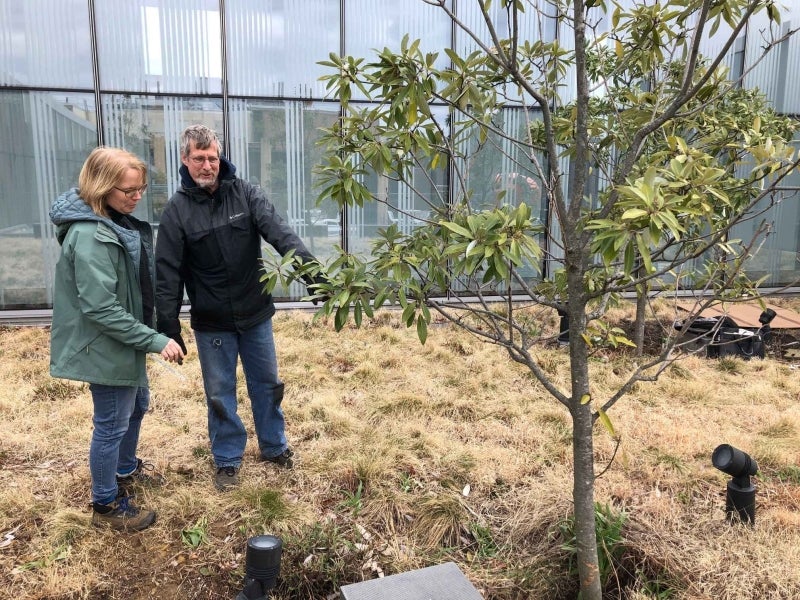 Morris Arboretum's Urban Forestry Consultants are recognized tree care experts who provide tree-
related consulting services to a diversity of clients such as landscape architecture firms, educational institutions,
businesses, professional organizations, cemeteries, HOA's and federal, state, and local governments.
The consulting team is thoroughly educated in tree biology and stays on the forefront of tree care theory and
technology. By combining state of the art diagnostic equipment with electronic information technologies such as
CAD and GIS, the Urban Forestry Consultants record, assess, and enumerate conditions to serve your natural
resource needs. We advise best management practices to care for, enhance, and budget for the health and
longevity of your trees and other natural resources.
Read more about the Urban Forestry department's role at the Morris Arboretum and University of Pennsylvania
in Seasons.
Learn About Our Services
Arboriculture Services
The Morris Arboretum's Urban Forestry consultants provide services to municipalities and institutions mainly in
the Philadelphia tri-state area. The team consists of an International Society of Arboriculture (ISA) Board Certified
Master Arborist, an Urban Forestry Technician, and an Urban Forestry Fellow. The fees generated by the urban
forestry consulting team directly support Morris Arboretum's mission of education, research, and outreach.
Please note that we do not work for individual residential clients unless an arborist requests our tree diagnostic
services to provide recommendations on specific trees. Residential clients with arboricultural needs can find a local
arborist through the ISA website.

Our services include (click heading for more information):
Tree Inventory & Assessment – Risk Management
Tree and Natural Resource Mapping
Tree Management Plans/EAB Plans
Specification/Ordinance Writing and Development
In-depth Tree Safety Inspection and Tree Diagnostics
Tree Protection during Construction/Development
Tree Valuation, Cost Estimation and Planning
Soil Testing
Workshops, Courses, Training
Expert Witness
Staff Members
Jason Lubar, Associate Director of Urban Forestry
Andrew Conboy, The Martha S. Miller & Rusty Miller Urban Forestry Intern**
Scott Todd, Urban Forestry Technical Consultant*