Research and Consulting
Image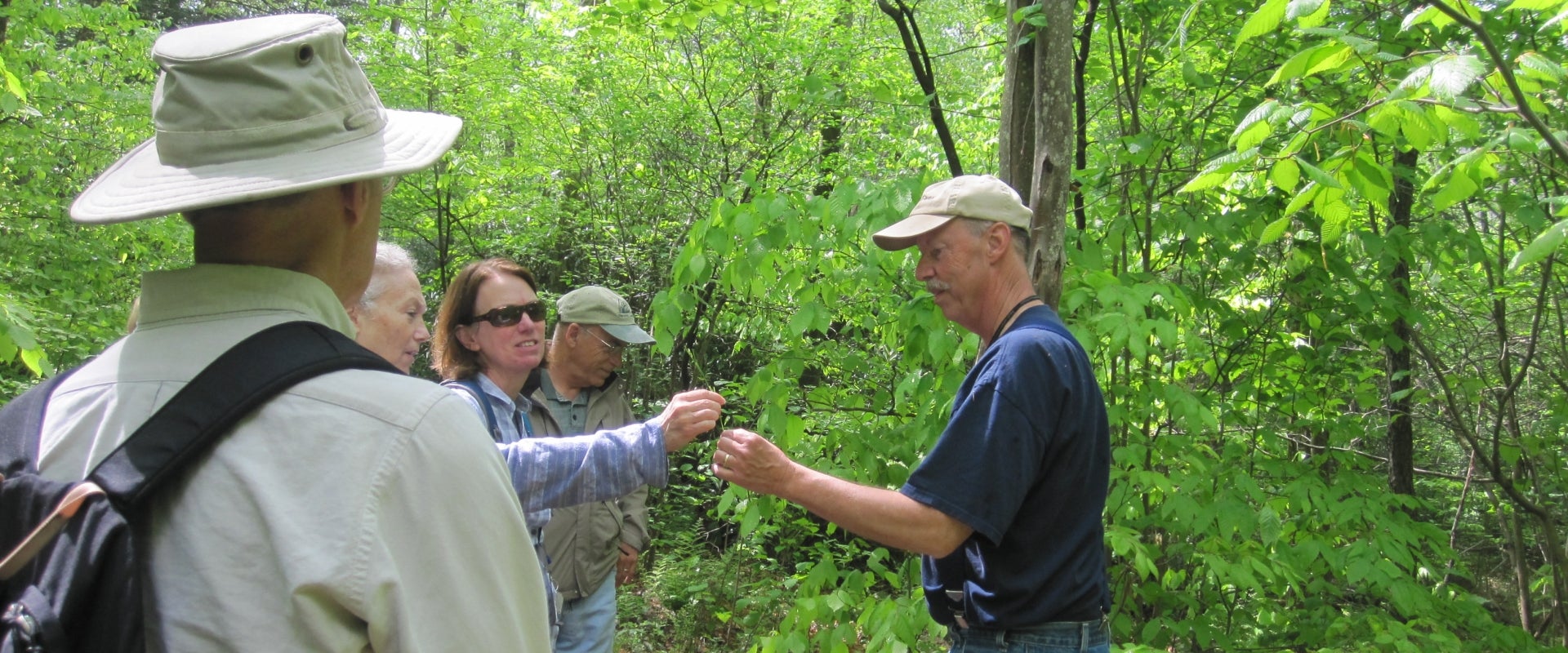 Plant Science Research
Staff Members
Dr. Timothy Block, John J. Willaman Chair of Botany and Director of Plant Science
My research interests are generally centered on the flora of Pennsylvania, with particular interest in plant species that are rare, threatened, or endangered, or are becoming so due to factors that are not clearly understood.
Dr. Cynthia Skema, Botanical Scientist
My research is focused on the systematics and evolution of plants. I enjoy studying plants at many levels, from ecosystems to species to organs to genes. I am particularly interested in the floras of Pennsylvania and Madagascar, the digitization and dissemination of herbarium/floristics data, and the evolution of separate sexes in flowering plants.
Dr. Lulu Korsak, Plant Science Technician
I will be bringing my experience in biomedical molecular biology to manage the upcoming molecular botanical laboratory. In the meantime, I am managing the Herbarium and contributing to the Mid-Atlantic Herbaria Consortium.
General Information
Since its inception as a public garden, the Morris Arboretum & Gardens has served as a center for botanical research. Research staff at the Morris study the evolution, phylogenetics, systematics/taxonomy, anatomy and morphology of plants. The Morris also has a longstanding research program in floristics, or the study of what plants grow in a certain place in a particular timeframe, with a major focus on the flora of Pennsylvania. We will soon be moving into a new lab designed to facilitate molecular research as well as histological and morphometric data acquisition. Please contact us at botany@morrisarboretum.org with any questions about our research program.
Mid-Atlantic Herbaria Consortium
The Morris Arboretum & Gardens coordinates the Mid-Atlantic Herbaria Consortium (MAHC), a network of 22 (and counting) herbaria (or natural history collections of dried, archival plant specimens) throughout New York, New Jersey, Pennsylvania, Maryland, Delaware, and the District of Columbia. The aim of MAHC is to get as many of our collective plant specimens as possible digitized and freely accessible, with high resolution images and transcribed field data available online to researchers and the public alike. MAHC grew out of the Mid-Atlantic Megalopolis Project (2016–2020), a highly successful herbarium specimen digitization project lead by Morris Arboretum & Gardens and funded by the National Science Foundation. We welcome any Mid-Atlantic herbaria to get in touch (midatlanticherbaria@gmail.com or botany@morrisarboretum.org) if they are interested in joining the consortium. The MAHC portal holds over 2.6 million specimens and could be used by researchers around the globe to better understand how changes in the environment, such as climate change or urbanization, are affecting a local flora. 
---
Urban Forestry Consultants
Staff Members
Jason Lubar, Associate Director of Urban Forestry
Matthew Walker, The Martha S. Miller & Rusty Miller Urban Forestry Intern
Scott Todd, Urban Forestry Technical Consultant
General Information
Image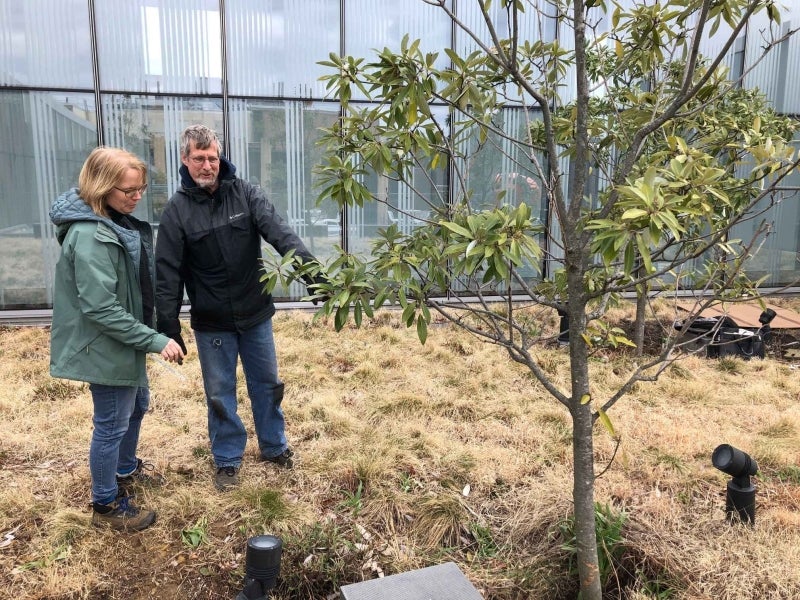 Morris Arboretum & Garden's Urban Forestry Consultants are recognized tree care experts who provide tree-related consulting services to a diversity of clients such as landscape architecture firms, educational institutions, businesses, professional organizations, cemeteries, HOA's and federal, state, and local governments. The consulting team is thoroughly educated in tree biology and stays on the forefront of tree care theory and
technology. By combining state of the art diagnostic equipment with electronic information technologies such as CAD and GIS, the Urban Forestry Consultants record, assess, and enumerate conditions to serve your natural resource needs. We advise best management practices to care for, enhance, and budget for the health and longevity of your trees and other natural resources.
Learn About Our Services
The Morris Arboretum & Garden's Urban Forestry consultants provide services to municipalities and institutions mainly in the Philadelphia tri-state area. The team consists of an International Society of Arboriculture (ISA) Board Certified Master Arborist, an Urban Forestry Technician, and an Urban Forestry Fellow. The fees generated by the urban forestry consulting team directly support Morris Arboretum & Garden's mission of education, research, and outreach. Please note that we do not work for individual residential clients unless an arborist requests our tree diagnostic services to provide recommendations on specific trees. Residential clients with arboricultural needs can find a local
arborist through the ISA website.
Image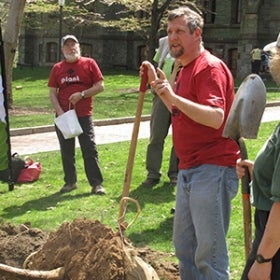 Tree Inventory & Assessment – Risk Management
Tree and natural resource inventories are essential for planning, maintenance, scheduling, cost estimating, managing resources, and decision-making. We can assess the biological and structural health of your trees. This information can pinpoint trees that constitute a safety hazard, and when coupled with an inventory assessment, provide essential information for developing management priorities and budgets.
Image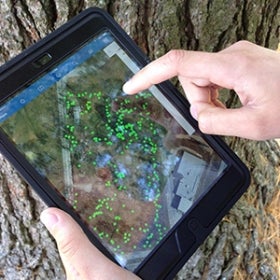 Tree & Natural Resource Mapping
Morris Arboretum Urban Forestry Consultants can map and graphically present your natural resources in CAD or GIS. Trees can be referenced with information from our inventories/assessments; tree icons can show canopy size, tree type, life expectancy and other information. Using ArcGIS Collector on iPad, we can create inventory maps of your property in the field and share them with you through the ArcGIS Online platform.
Image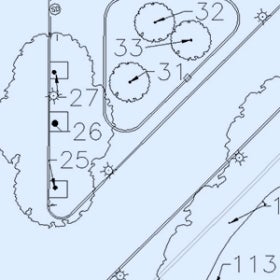 Tree Management Plans/EAB Plans
We will provide you with an action-based, prioritized tree management plan based, in part, on tree inventory/assessment information. The plan is tailored to fit your needs and can provide budget and planning information, offer a wide array of tree-related recommendations, and give you the in-depth information on implementing best tree and risk management practices. We can also craft Emerald Ash Borer management plans for your institution or municipality.
Image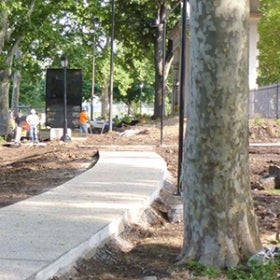 Specification/Ordinance Writing & Development
A well-written tree ordinance benefits your community by supporting active tree maintenance and planting. We work with you to develop ordinances that fit your particular needs and circumstances. The Urban Forestry Consultant team can provide tree-related specifications customized to fit your project. We work with all stakeholders, including Shade Tree Commissions, Environmental Action Committees, and Engineers, to develop and implement strategies that help insure the health and longevity of your community's natural resources.
Image
In-depth Tree Safety Inspection
Maladies such as cavities, cracks, fungal fruiting bodies and other signs of structural problems may be discovered during a tree inventory/assessment. In some cases, it may not be possible to make a clear treatment or removal recommendation without an in-depth inspection. If structural soundness is in question, a mechanical recording resistance drill can be used as a diagnostic tool to help quantify the extent of sound wood.
Image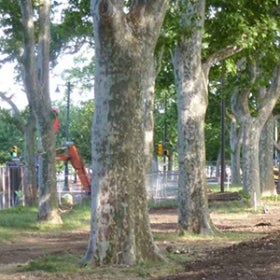 Tree Protection During Construction & Development
Before construction begins, the Arboretum Consultants can help you to protect trees during all project phases, from initial planning to after-construction tree care. We identify tree protection zones, structural root zones, and provide specifications to assure trees and shrubs are planted and protected.
Image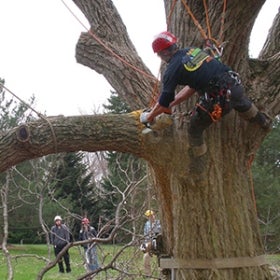 Tree Valuation, Cost Estimation & Planning
Trees have economic, environmental, and aesthetic value. When a tree is damaged or destroyed, our experienced as Board Certified Master Arborists can provide a value for that lost resource so you be compensated fairly. We can also provide you or your organization a long-term, realistic tree management budget. Inventory/assessment information is used to estimate the cost of tree removals, stump grinding, pruning, cabling, and other activities, and can prepare a prioritized phased management program customized to fit specific budgets. We advise on tree pruning, tree removal, lightning protection, new tree planting and tree species selection.
Image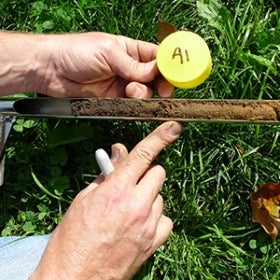 Soil Testing & Tree Diagnostics
Healthy soil is vital and directly impacts tree health and longevity. Many tree-related problems arise from poor soil conditions, nutrient deficiencies, and compaction. The Urban Forestry Consultant team will identify soil deficiencies by conducting soil tests to provide the information necessary to recommend a course of action to preserve and enhance your soil resource.
Image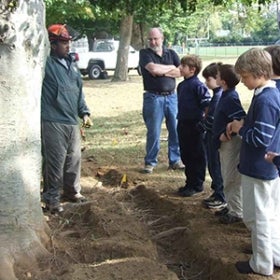 Workshops, Courses, Training
We provide introductory through expert-level courses and seminars on a wide range of arboricultural topics. These sessions provide hands-on training and background information, enabling our clients to actively manage their tree resource using best management practices and the most current standards. Educational workshops are provided at the Morris Arboretum or at your site. Click below for current School of Arboriculture class offerings.
Learn More
Image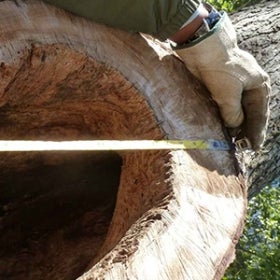 Expert Witness
Our Board Certified Master Arborists have been hired as experts by the area's leading law firms, insurance agencies, and other parties in litigation cases concerning damage or loss related to a tree, trees, or tree-related personal injury. We can evaluate, analyze, and interpret the site or evidence, and provide deposition or court testimony as needed.