Blog
Image

Plant Names Tell their Stories: Fern Fever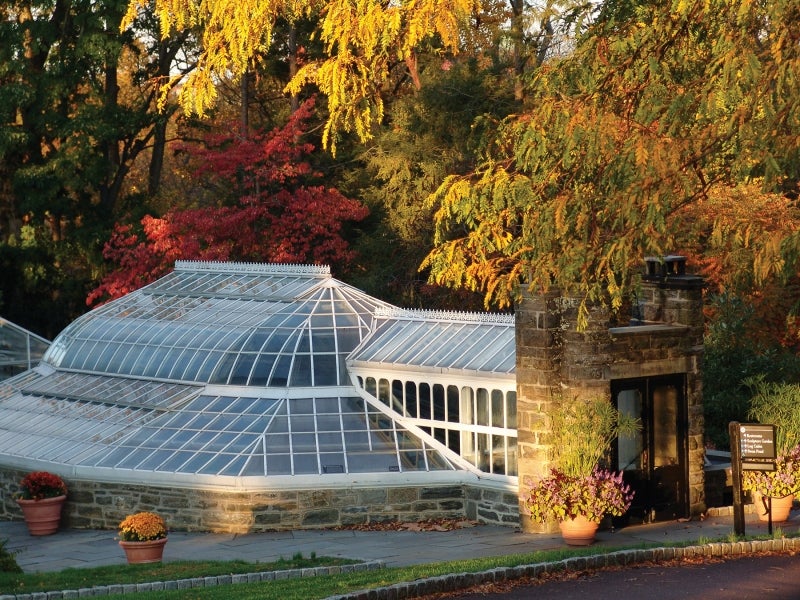 Morris Arboretum is the perfect place to indulge in a little pteridomania: a mania for ferns! 
John T. Morris (the original owner of the Morris Estate, along with his sister, Lydia Morris) was a fern fan; this is not surprising as fern collecting was all the rage in Victorian England. Combining his Haverford College studies in engineering and his love of tropical plants, Morris designed a cutting-edge, eight-sided glass conservatory called the Palm House. Unfortunately, the first iteration of his greenhouse, heated with a firebox boiler, was destroyed by a fire in 1895, quite soon after its construction. The replacement glasshouse was completed in 1899; it was and still is a marvel, benefiting from the latest, award-winning winning ideas about greenhouses promulgated at the 1893 Chicago World's Fair. Morris filled it with over 500 fern specimens, ordered from one expert English gardener; he made sure to specify in his order that he would prefer to have no more than two ferns of any one species.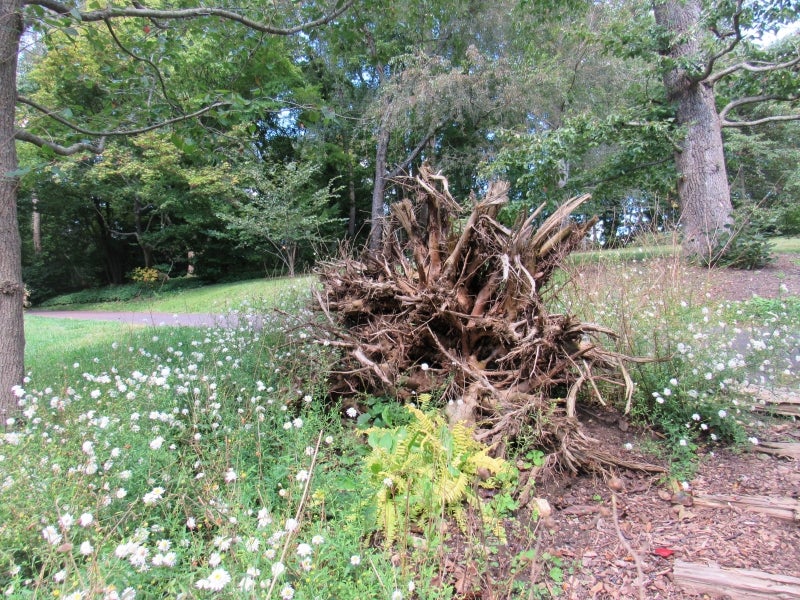 Of course, greenhouses require upkeep, and in 1994 a group spearheaded by Dorrance H. Hamilton matched a major National Endowment for the Humanities grant to redo the conservatory with up-to-date materials and climate control systems while remaining true to Morris's architectural vision. Today it remains the only surviving freestanding Victorian fernery in the US. Here is a self-guided tour of the current fernery to whet your interest about the exotic ferns that are cultivated inside.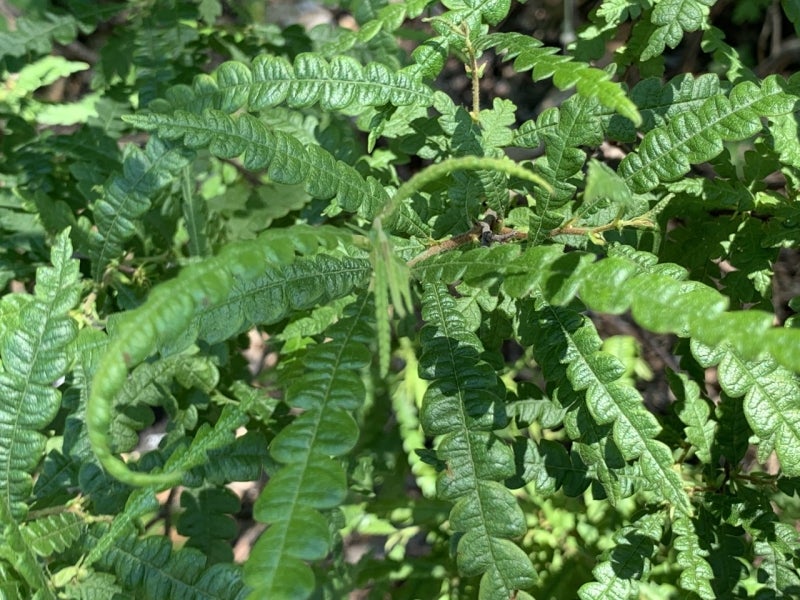 Stumperies are another Victorian innovation, and the Arboretum's Hardy Fern Garden/Stumpery is located just across from the Fernery entrance. Stumperies use tree stumps as a background for ferns, mosses, and other plants that will enjoy the shade and various moist and dry microclimates that they provide. The Stumpery plantings include several native ferns, all conveniently labeled for identification. One example is Dryopteris carthusiana (spinulose wood fern), whose genus name contains the same root word as pteridomania: the Greek word dryas means "oak" and the Greek word pteris means "fern," in reference to the natural oak forest habitat of some species in the genus. Another species in the Stumpery is Comptonia peregrina, commonly called sweetfern or sweet-fern. Notice that the hyphen in sweet-fern is a botanical convention in writing common names that indicates "fern" is not taxonomically correct: this plant is not a true fern. It is, however, a delightful native perennial with sweet-smelling foliage. The stumps provide four-season interest, as does Polystichum acrostichoides (Christmas fern), one of the only evergreen native ferns of the Northeast. Of course, stumps decay, adding another level of interest to a stumpery, and eventually requiring new stumps to be placed.
On your next visit to Morris Arboretum, why not indulge in a little fern fever? The Fernery and Stumpery are strategically located opposite one another for your enjoyment in any season.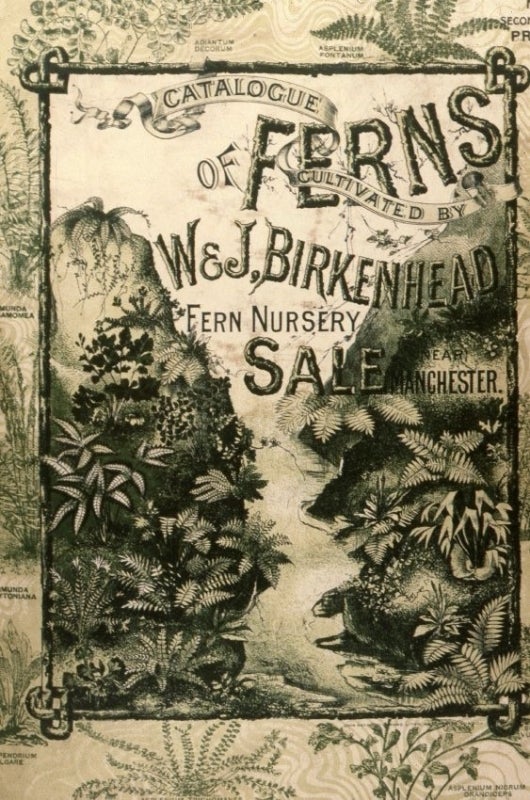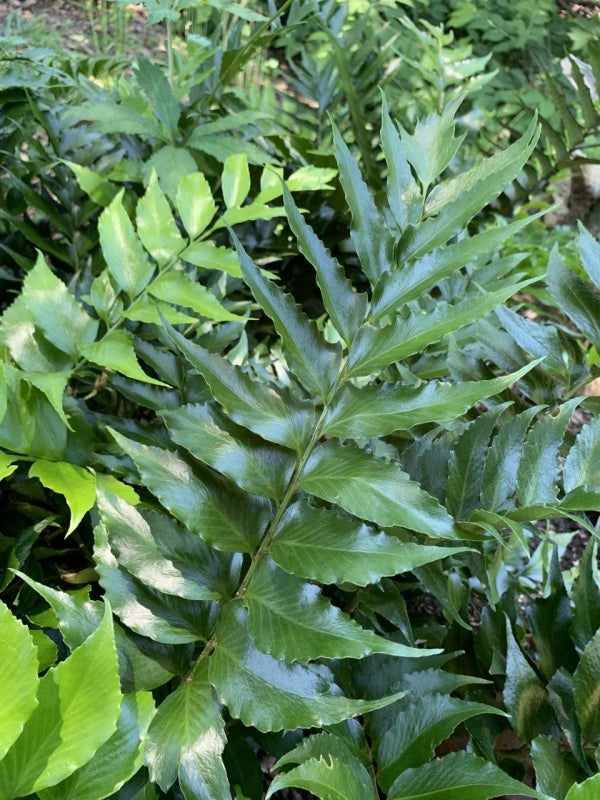 Katherine has her Certificate in Botany from the New York Botanical Garden and is a botanical tour guide and free-lance writer. You can contact her with comments or requests for photos at botanicaltours.weebly.com