What's in Bloom
Image

What's in Bloom: March
Image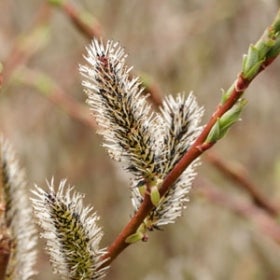 black big catkin willow
black big catkin willow
(Salix gracilistyla var. melanostachys)
Near Swan Pond.
Its unique black color makes this plant an interesting addition the garden in March.
Image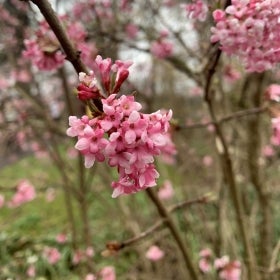 bodnant viburnum
bodnant viburnum
(Viburnum x bodnantense)
Near Visitor Center.
The fragrant flowers on this viburnum attract butterflies in spring.
Image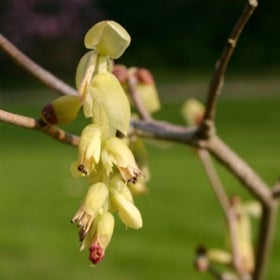 spike winterhazel
spike winterhazel
(Corylopsis spicata)
Near Gates Hall.
Light yellow flowers droop all over this plant, a member of the Hamamelidaceae.
Image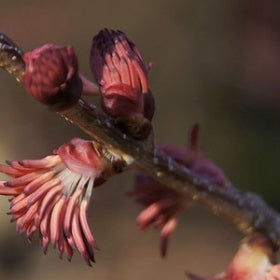 katsura-tree
katsura-tree
(Cercidiphyllum japonicum)
Near Pennock Garden.
Our champion katsura is in bloom this month, giving its large canopy a red tint.
Image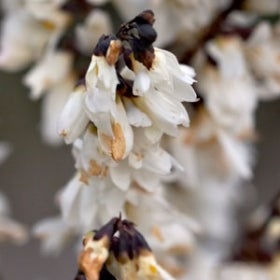 Korean abelialeaf
Korean abelialeaf
(Abeliophyllum distichum)
Near Visitor Center.
This plant shines in March when its fragrant pink flowers emerge just before its leaves.
Image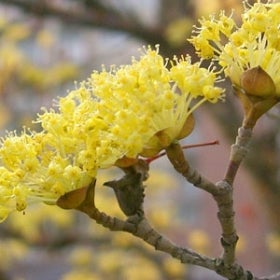 Japanese cornel dogwood
Japanese cornel dogwood
(Cornus officinalis)
Near Oak Allée.
Known for its medicinal qualities in Chinese medicine, this dogwood adds a pop of color all over the Arboretum..