Moonlight & Roses
Image

Image

Friday, June 7th, 2024
Moonlight & Roses has been a landmark event in the Philadelphia region for more than four decades. Today, the event provides a beautiful forum in which to recognize excellence and leadership in environmental stewardship. More than 500 guests attend the gala, which begins with a cocktail reception in the Morris's stunning Rose Garden followed by dinner stations and dancing under a clear-top tent. Proceeds directly support the Morris Arboretum & Gardens' important role as a premier destination for environmental outreach, education, and research.
VIP tickets for the 2024 gala will go on sale in January, and formal invitations will mail in April. If you are interested in sponsoring the event, please contact Kristen Casalenuovo at kcasal@upenn.edu.
See photos from the 2023 event here.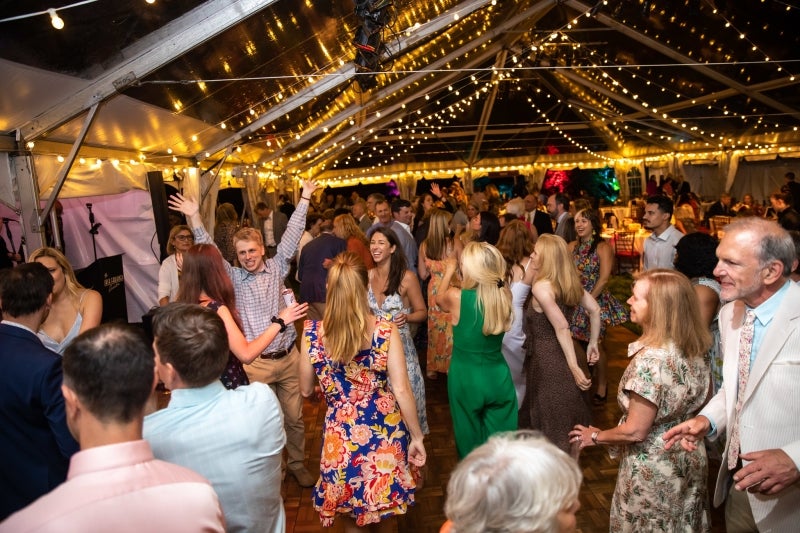 2024 Honoree
Image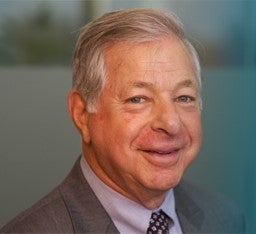 Joseph Manko
This year we are delighted to honor Joseph Manko. A pioneer in environmental law, Joe Manko is a founding partner of Manko, Gold, Katcher & Fox, LLP. Prior to founding the firm in 1989, Joe founded and chaired the Environmental Department at Wolf, Block, Schorr, and Solis-Cohen. From 1973 to 1975, he served as Regional Counsel for the EPA. He is the past chair of the Pennsylvania Environmental Council, former vice chair of the State Water Law Committee of the Pennsylvania Bar Association, and past chair of the Environmental Law Committee of the Philadelphia Bar Association. Joe served on Pennsylvania's 21st Century Environment Commission and chaired the Board of Directors of the Pennsylvania Infrastructure Investment Authority (PENNVEST) from 2003 to 2012. He co-chaired Mayor Nutter's Sustainability Advisory Board from 2008 to 2015. Joe spent 18 years teaching environmental law courses at the University of Pennsylvania and Vermont Law Schools. He served for 27 years as an elected commissioner and officer on the Lower Merion Board of Commissioners. He is still active on the board of directors of the Fairmount Park Conservancy and the Philadelphia Orchestra.
---
2024 Institutional Honoree
Image

Comcast NBCUniversal | Environment
As a global media and technology company, Comcast is taking action toward a greener future by using its content and platforms for good and reducing its carbon footprint – going carbon neutral by 2035. To meet this ambitious goal, Comcast is focused on sourcing clean and renewable energy to power its operations and network, improving network energy efficiency, and designing environmentally friendly products and packaging. Since 2019, Comcast has reduced enterprise-wide greenhouse gas emissions by more than 30%. Comcast's Philadelphia headquarters include two of the tallest LEED-certified buildings in the U.S. The Comcast Center is LEED Gold certified and the Comcast Technology Center is LEED Platinum certified – the highest green building designation. Comcast is also helping drive awareness of the world's most pressing issues and solutions for positive change. For example, TODAY Climate, led by Al Roker, is committed to covering climate change and sharing sustainable solutions with millions of viewers. The Universal Filmed Entertainment Group recently launched the GreenerLight Program, an initiative focused on embedding sustainability across the entire filmmaking process including script development, locations and set needs, as well as on-screen behaviors.
---
Image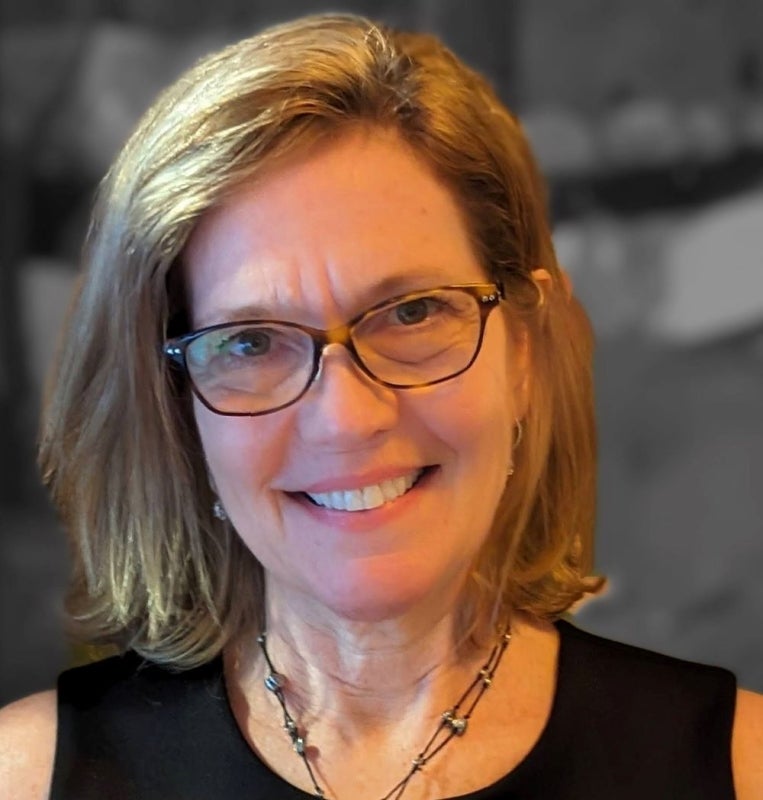 2024 Chair
Ruth Chang
Ruth Chang will be chairing the 2024 Moonlight & Roses planning committee and has been a member of the committee since 2019. For 19 years she has lived in Blue Bell with her family and has been involved at Morris Arboretum & Gardens for just as long. She has shared the wonder and magic of the Morris with family and friends through many seasons. She and her husband Tai are Director's Guild members. An enthusiastic gardener and environmentalist, Ruth is the Vice Chair of Whitpain Township's Environmental Advisory Council. 
---
2023 Committee Members 
Image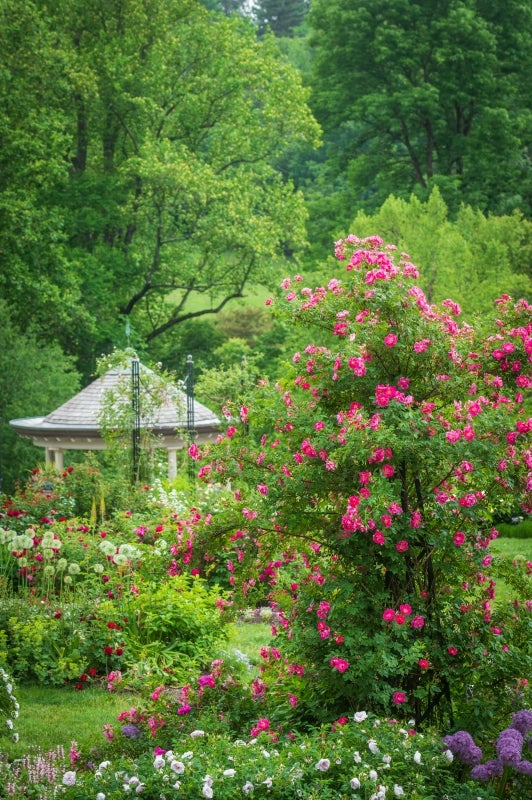 Jan Albaum
Christine Bamberger
Gabrielle Baugh
Ruth Chang
Amanda Cobb
Susan Crane
Melissa Cullina
Allison DeCaro
Jessica Foberg
Susan Jones
Stacy Kennedy
Jessie Read
Melissa Greiner
Ellen Nalle Hass
Margaret O'Neill
Evan Pruitt
Sarah Salmon
Thomasina White
Grace Wicks
Christine Wilmerding
2024 Sponsors
Lead Sponsor
Image

Platinum Sponsors
Image

Aileen and Brian Roberts
Silver Sponsors
The Hill at Whitemarsh
Penn Finance
Bronze Sponsors
Allied Universal
CCI Consulting
Health Advocate
Amenity Sponsors
Skyview Tent – Edith R. Dixon
Wine Selection – Thomasina White & Anthony Nelson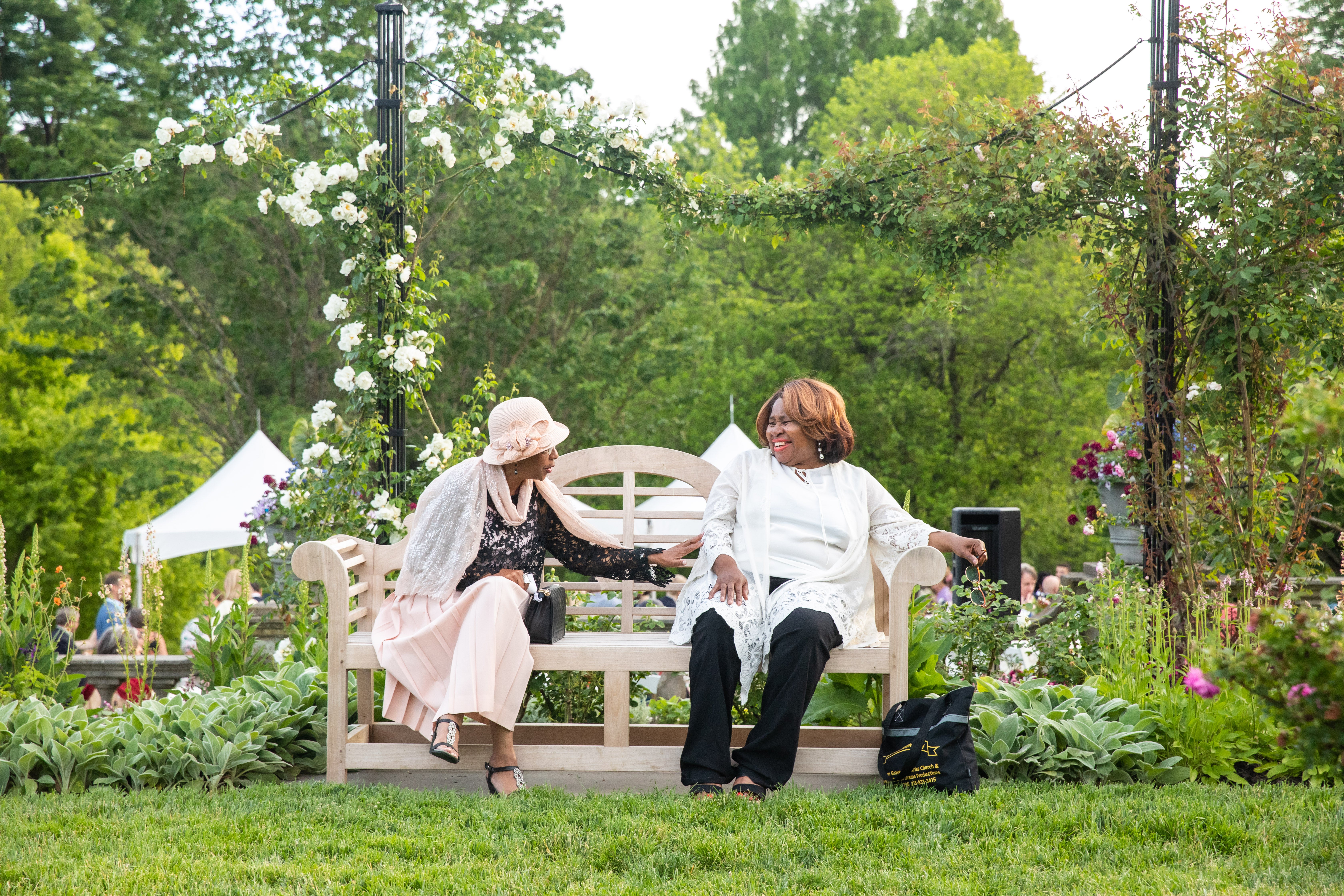 How the event helps the Morris
Moonlight & Roses is the Morris Arboretum & Garden's annual fundraising gala that raises money for the Morris's annual operations. Funds raised through this year's event will help to support all aspects of the Morris and will ensure continued excellence in direct support of our mission.