Blog
Image

Plant Names and Provenance: Acer griseum (paperbark maple)
Acer griseum (paperbark maple) is an all-season star of the Morris Arboretum & Gardens: a medium-sized, deciduous tree with papery, cinnamon-colored bark and brilliant orange-red fall leaf color. The genus Acer is the Latin name for the maple tree. The epithet griseum means "grey," referring to the undersides of the leaves. The gray color is the result of numerous trichromes (hairs); one function of trichromes is to shield leaves from harmful UV radiation.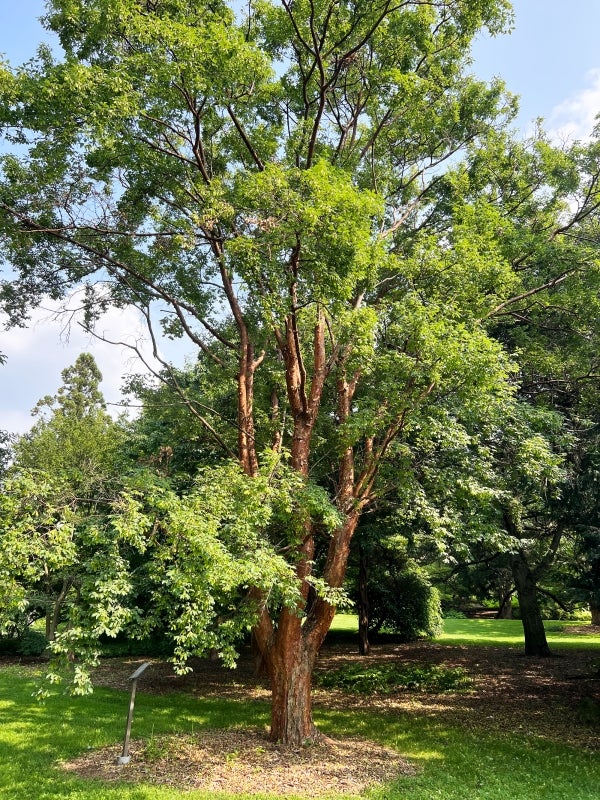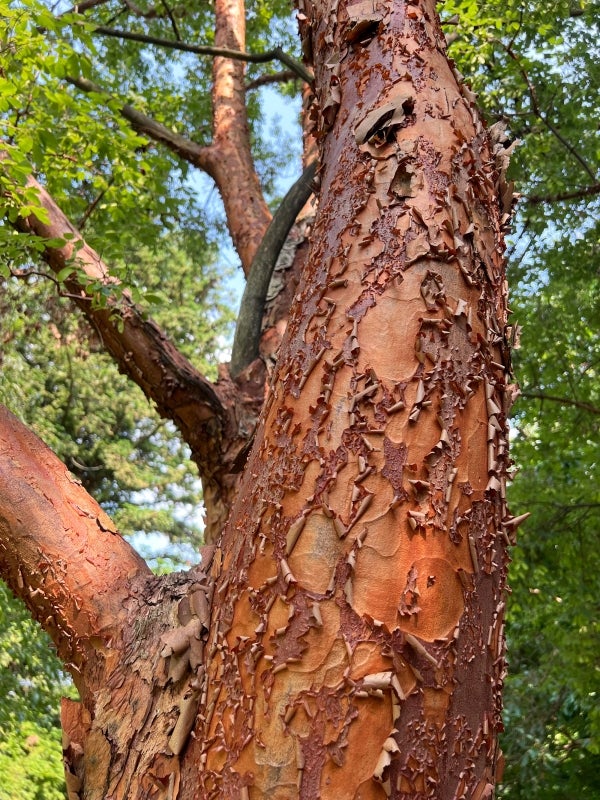 The species was introduced from China to the West by the famous plant explorer E.H. Wilson, first by seed given to the Veitch Nursery in England in 1901 and then by two seedlings given to the Arnold Arboretum in Boston in 1907. The oldest Acer griseum growing at the Morris, accessioned in 1932, is a product of that Veitch Nursery seed. After E.H. Wilsonʻs two introductions, no additional material was collected in the wild for over 80 years. The Morris participated in the two most recent expeditions to China to collect Acer griseum samples: the 1994 and 2015 North America-China Plant Exploration Consortium (NACPEC) Expeditions. The 1994 expedition yielded seedlings from Acer griseum, and four of the trees growing at the Morris are products of that exploration. Two seed collections were made on the 2015 NACPEC Expedition for Acer griseum, which yielded three trees that are currently growing in our greenhouse.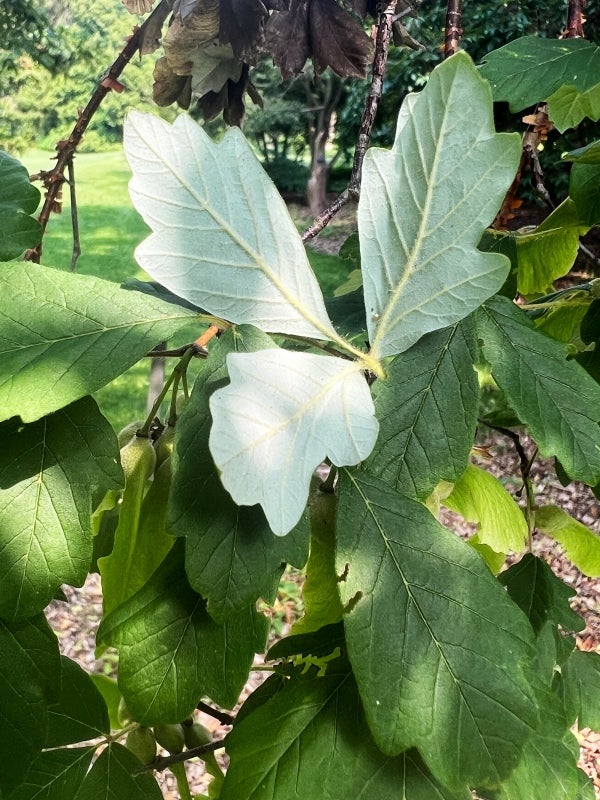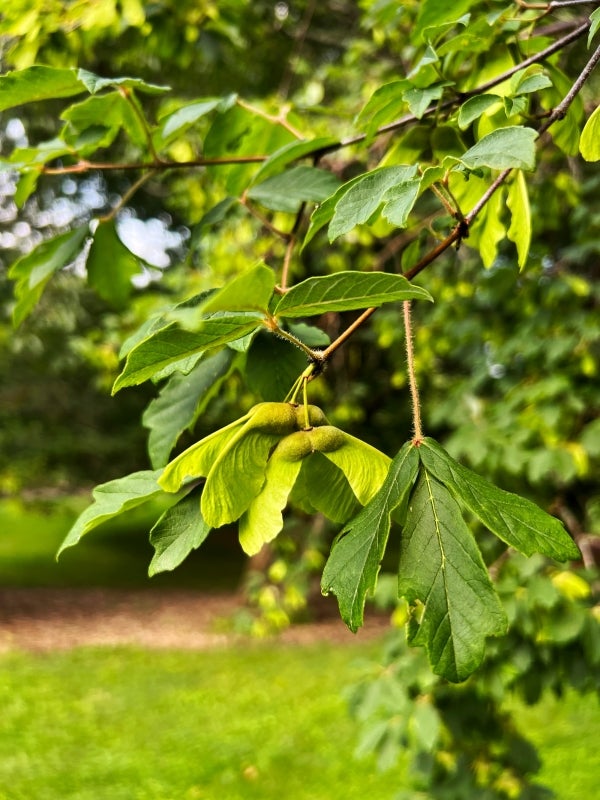 Acer griseum is a recipient of the Gold Medal Plant Award by the Pennsylvania Horticultural Society. Since many of the winged fruits lack fertile seeds, and because the trees are slow growers, their availability in the nursery trade is limited. On the positive side, the lack of fertility should correspond to a lack of invasiveness.
Autumn is the perfect time to visit the Morris Arboretum & Gardens and to look for some of the twenty-two Acer griseum accessions; the provenance and location of each can be found on Collection Connection.
---
Katherine has her Certificate in Botany from the New York Botanical Garden and is a botanical tour guide and freelance writer. You can contact her with comments at botanicaltours.weebly.com