Rose Garden
Image

Rose Garden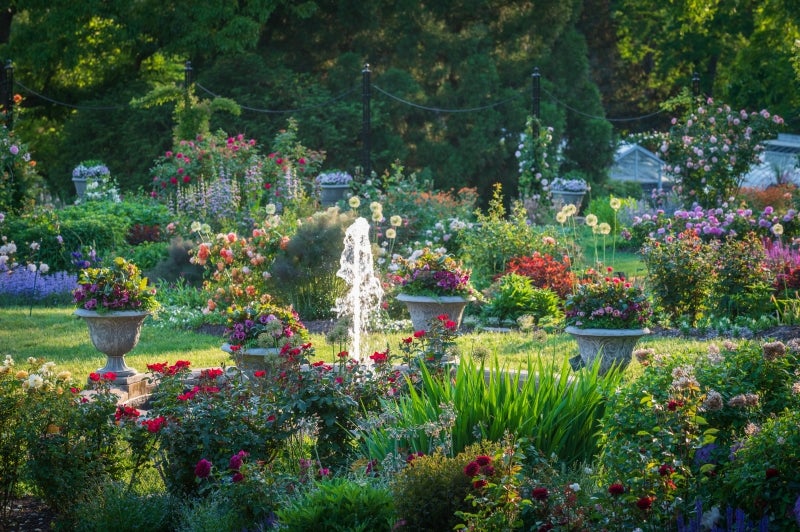 The Rose Garden was created in 1888 and is one of the oldest features of the Morris estate. Originally comprised of fruits, vegetables, flowers, a few roses, and a specimen chestnut tree, Lydia Morris transformed this mixed garden into a Rose Garden in 1924.
Once a monoculture of roses, today the Rose Garden contains a mix of roses, perennials, annuals and woody plants with height elements and garden ornaments added to create a look reminiscent of the Victorian era.
The Rose Garden is closed until spring 2023 for repairs, but once finished, it will again be delighting Arboretum visitors when it reaches full bloom.